FilmTrack has been shortlisted in the "Monetize" Category for the IABM BaM Awards® 2022 for our rights management software. The accolade shines a spotlight on companies that streamline business processes by managing content rights and royalties, scheduling linear and non-linear services, or selling and managing advertising. We appreciate the honor and look forward to the official award-winners announcement in early December.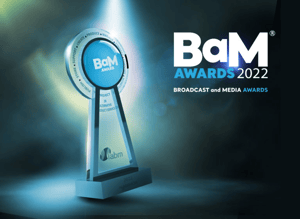 The awards host, IABM, is the international trade association for broadcast and media technology suppliers. IABM supports member companies with a range of services across market intelligence, training, technology, exhibitions, and best practices – all designed to help members do better business.
IABM has at its core a dedication to provide members with timely, relevant, and effective advice in today's rapidly changing media landscape—something we wholeheartedly support and speak to a great deal in our guides and blog posts. To be acknowledged by IABM is a highly welcomed recognition and we are thankful.


How FilmTrack Works
The best way to see how we work is to see us in action! Check out our customers' experiences and discover how we streamline your rights management and help you go after all financial opportunities!
Case Studies: